About us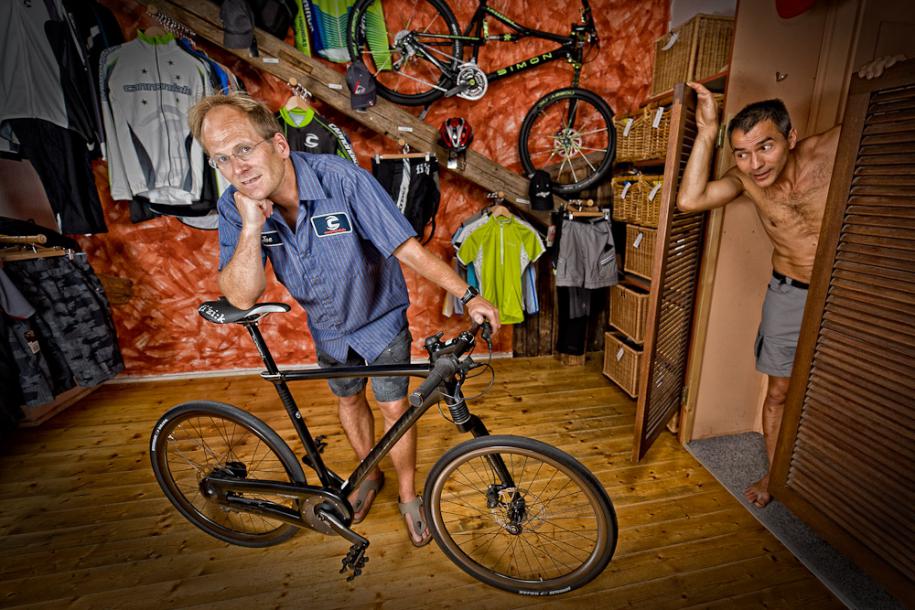 Larry Westney and Markus Dellinger, the founders and owners of Eighty-Aid, are also the chief mechanics. They are enthusiastic cyclists and dedicated mechanics. They will do everything possible to provide a perfect HeadShok, so you can rock the trails just like Fontana, Fumic, and all the other Pros. Including the fun! They have worked on HeadShok since day one and gained precious knowledge during countless races and events, including Volvo-Cannondale, Saeco (Pairis-Roubaix), Siemens-Mobil (later Siemens), Heijdens-TenTusscher team and the Cannondale Factory Team forks. Their good contact to HeadShok R+D in Bethel/CT USA is worth pure gold. Several thousand serviced forks during the last 1o years add routine and expert knowledge. Since 2002 we got in several european country eighty-aid centers. Larry is also one of the main instructors of Cannondale Europes dealer trainings. Every single HeadShok sent to Eighty-Aid is maintained, repaired or tuned by eighty-aid.
Since 1st of April 2009 – larry Westney is leaving eighty aid and goes back to c´dale as a product marketing manager for headshok!
 
The main motivation was to offer every HeadShok/Lefty rider the maximum performance of his suspension. Years of experience with this product where our starting asset, in addition with our passion for HeadShok/Lefty and the sport.
Our Credo – treating every fork/customer – with the same attention and maximum priority, is the recipe to the Eighty-Aid success. Eighty-Aid hs been prepairing the top athletes forks for all events – including European/World Championships and Olympics.
Since 2003 Eighty-Aid is also Cannondales official service center. 5 additional partners accros Europe add to the success story. To help continuing the HeadShok/Lefty – the best front bike suspension on the globe (just in case you missed this message) crusade.